Greetings friend in the name of our Lord! Once again, we have much to share with you! We bless you today and thank you for your faithfulness in following Miracle House, praying and supporting our efforts to walk with the Lord and make a difference in the lives of some very special children. You are a HUGE asset to our work in Kenya and without your prayers, encouragements, notes and support we would not be able to do what we do.
From all of us at Miracle House, we say Thank You.
If you are considering traveling with Miracle House – Please click on the Trip Application link on the left! You can download your application, fill it out and send it in! We are now accepting trip applications for the SUMMER 2014 trip – APPLICATION DEADLINE IS THANKSGIVING DAY 2013 (November 28, 2013).
We want to share a couple of PRAISE notes!
Special Westgate Mall Update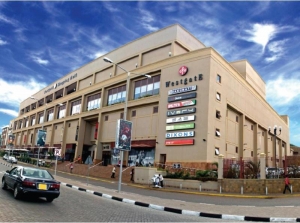 First of all, thank you all for standing with us for the people of Nairobi/Kenya during the recent terrorist attack on the Westgate Mall. Several of you called or sent notes asking about MH in light of this trauma. Thank you for caring, it was a blessing to share with our people there, our donors and sponsors were praying with and for them.
We are thankful to share the closest personal touches to the situation for MH, staff and children- Joseph (Financial Manager/Uncle): his cousin works in, and was in, the building at the time of the attack and managed to escape to safety. Also our driver, friend and husband to a house mom, Emmanuel: was there with a team (he's a tour van driver) they had just loaded the van and were exiting the complex when he heard gunshots and explosions.
Grateful and thankful for the protection for these special people as we pray with and for the families of those whose lives were taken. Please continue to pray for those struggling with the trauma of what has happened in their city and country. Additionally, without creating fear, but standing in faith – continue to pray and declare safety and protection for Deanna and others traveling to Kenya.
Please follow our updates on Facebook!! If you haven't "liked" our page yet, we encourage you to do so! We post updates there regularly as well as announcements. Click HERE to go to our Facebook page now.
In His Grip, deanna <><
We LOVE our sponsors – MORE NEEDED!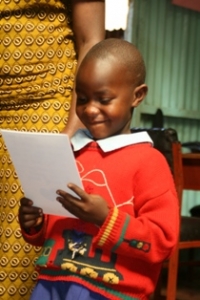 Our Miracle House children love and appreciate their sponsors.
It is a joy for me to hear the children mention the specific names of their sponsors when they pray throughout their day. Or often, they ask me about their sponsor, its precious!
Most children are very aware who their sponsors are and pray for you regularly, others are still in need of sponsors. We have a hand full of sponsorships still available to reach our 100% goal by Thanksgiving. It will be a great moment of rejoicing if I can share with the children on my next trip (departure, just after Thanksgiving) that all children have sponsors.
Please, if you know someone who would love the opportunity to bless a child, please share this information. You can contact us at: childsponsorship@miracle-house.org for more information or download the child sponsorship application at the top of this newsletter and send it in to us.
A Season of Giving – Christmas for Kids & Staff
We love to give an extra blessing to our children and staff at Christmas time.
For our staff this enables them to do something special for their own families. For our Miracle House children, the gifts we give in many cases are the only Christmas gifts they will receive. We give something practical, something sweet and something special.
Please know we s t r e t c h the $20, $50 or $100 (or more or less) you give. Everything you send for the children is collected and used for ALL children. This way every child receives a Christmas blessing! Your Giving will be a Blessing, for you and for the children! Thank You!
Please send Christmas Gift donations by NOVEMBER 15 – as we prepare for Christmas Celebration early in December when Deanna will be with the children.
You can mail a check to:
Miracle House – PO BOX 2151, Silverthorne, CO 80498
or you can give online by clicking here and selecting "#5 – Special Occasion and Christmas Gifts" – ONLINE GIFT
Christmas Letters to the Children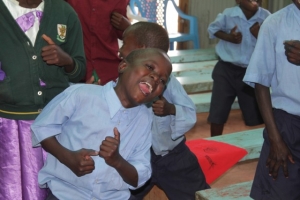 OUR CHILDREN LOVE HEARING FROM THEIR SPONSORS!
Please take a few minutes **TODAY** to write your child a note for Christmas. If you can include a picture of yourself or your family that would be great!
*ALSO – If you are a parent or teacher for a school classroom or Sunday school class and would like to have your students write Christmas letters/cards, we will need 90 letters to ensure ALL of the children receive a special note!  You can mail them to the address below.
You can mail them by NOVEMBER 15TH to:
MIRACLE HOUSE – PO BOX 1616, Silverthorne, CO 80498
or email to childsponsorship@miracle-house.org
I only wish I could put into words the joy your letters bring to your child! Thank you in advance. Be blessed for you are a blessing!
A Very Splendid Idea
In addition to our shopping opportunities this fall, we wanted to remind you of a special giving program that benefits Miracle House, and makes a great gift for your friends and family.
We all have those "hard to buy for" people on our lists.  Whether they have a birthday or anniversary coming or you are thinking about that "Christmas List" – it is a beautiful idea to give a gift to Miracle House in their name.
We have a delightful and informative card that we can personalize to meet your needs.  Some families do their entire Family Christmas Gift exchange this way!  It is a beautiful gesture to give to children in need, while blessing someone's heart!  Please contact info@miracle-house.org – ASAP to set up your gift giving!
It is also possible to purchase a necklace or basket through Miracle House from our beautiful Kenyan collection to add to the gift if you desire.
Joyous gift giving to you!
John & Rose Got a Baby!
With happy and thankful hearts today we shout out many praises to the Lord! We are so thankful for John and Rose and the special friends they are to MH. Rose gave birth yesterday to a healthy baby boy, Gideon Joseph Wanyonyi. Rose delivered by c-section and all reports are momma and baby are healthy. Please continue to declare and pray with us over them as they recover and adjust to this new addition!    Interesting Cultural note – Kenyans are very quiet when it comes to baby announcements – it is only known that a woman is pregnant when it becomes obvious!  Then when the baby is born we don't say, "They had a baby!" We say, "They got a baby!"
In Conclusion
Miracle House wouldn't be here today without you – our family, friends, prayer warriors and faithful supporters. You are treasures to us and we want to extend a special thank you to each one of you who have touched the lives of the staff and children of Miracle House. You bless us.
We look forward to our continued relationship and building the future of these precious children together!
Sincerely,
Deanna, Samantha, Sharon and Arienne!
Miracle House US Volunteer Staff