We have so much to share with you this month! A new website launch, new brochures, a new program … Spring is in the air and a new FRESH outlook for 2014 and beyond for Miracle House! Please join us as we journey with the Lord to meet the needs of children in Kenya!
As always, thank you for standing with us in prayer and thankfulness for the Lord's provision for Miracle House – our children now have a HOPE for the future!
A NEW way to support Miracle House: smile.amazon.com Amazon will give Miracle House a donation for every eligible purchase – make sure you select Miracle House as your charity!
Deanna & Samantha in Kenya
We appreciate your prayers as we go. This trip, which leaves April 2, will be heavy on administrative responsibilities and of course we look forward to quality time with our children, staff and Kenyan family! Go with us via blog updates on our facebook page – Miracle House Children's Homes.
If you would like to give toward the support of Deanna and Samantha's travel – they would be grateful!
Go to Kenya

Miracle House hosts an annual team trip  to Kenya to visit our Miracle House children as well as visit several pastor friends and neighbors. You are invited to submit your application by email to travel with Miracle House. Contact us at trips@miracle-house.org for more information.
Cost: Average approx. $3500- $3750 (additional extended safari extra)
Dates: Summer 2015
Miracle House Seedlings
Spring is in the air … We h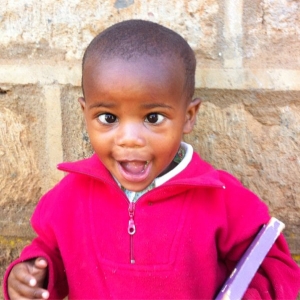 ave a new program we would like to share with you!
Children grow… When my own children were young and someone would see them after some time had passed, often the comment would be "Oh my goodness, you have grown!" To which I would reply, "You feed them, they grow!" Naturally we expect them to grow and thrive. Yet, somehow we are still surprised and amazed to see it happen!
The same has been true with our Miracle House children; many now are taller than me (mum deanna). Growing up and growing older, progressing their way through school is also a wonder to watch.
The inevitable has happened – our Miracle House children have grown up and out of our "in house" levels of education. All our children (save one) are now in primary school. Sooo, we have only one in the house until lunch. We have been led to begin a new program! It will be unique and different from our other children.
What the SEEDINGS program will look like –
We will begin with 10-20 children in each location (Webuye and Limuru), ages 3-4 (ages 5-7 if they have had no other schooling). We are seeking the orphaned and most needy children in our areas (Limuru and Webuye). The children will come for preprimary care and education, morning porridge, more teaching, have lunch, a nap and then return home. This schedule will fit nicely within our current programs making the most of our building locations, staff and fulfilling our commitment to outreach and feeding programs for orphaned and needy children.
We will begin with one "pp1" nursery class and run the rest of 2014 as a test program. We will evaluate the program as we walk through these first eight months. Then, based on our evaluations we will make the decision whether or not to continue and grow the program. Be watching the upcoming newsletters for more information on how the new classes are doing.
We are looking for people to sponsor this pilot program at $40 per month. Those that sponsor the program will receive annual or semi-annual photos of the group of children. Please CONSIDER, is this you or someone you know?
New website launched
We have a new website! Visit regularly for the latest information and ministry opportunities. Trips, blogs, testimonies, photos and child sponsorships will all be available online! If you are reading this, you already know about our new website so why not spread the word!
New Base Camp Brochures are Available
The brochures contain new and exciting information on Miracle House Base Camp for you to give to your friends, neighbors, or distribute at your church. Time to get the word out!  Email us and we will get some sent out to you right away!
Child Sponsorship Sunday @ Calvary Community Church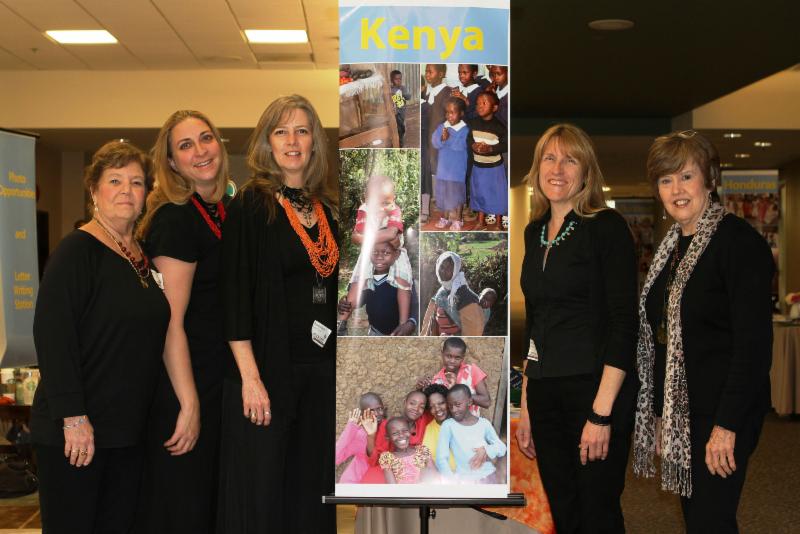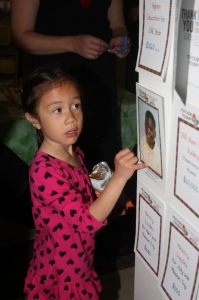 Praise the Lord for our new sponsors for Miracle House Children!
Our team had a very successful trip and we are  thankful to say we are soooo close to being 100% sponsored, just a few more!  Tell a friend!
Thank you to ALL who make it possible at Calvary Community. We are grateful for this annual event, which blesses our sponsorship program!  To God be the Glory!
Email us at: ChildSponsorship@miracle-house.org if you are interested in sponsoring.
Follow-Up from Jan 2014 Memorandum – New News
As a follow-up to the memorandum in our January 2014 newsletter,  MIRACLE HOUSE BASE CAMP focus shift from children's home to education … Boarding School. Read January 2014 Memorandum .
All previous plans for MH remain, we will simply be spinning the education to the forefront for ability to best serve our current children!  Details to follow… PRAY AND GIVE TO BUILD MHBC!
As I mentioned at the end of the memorandum, we ask and receive, seek and find, and as we knock … We will be delighted to share how the doors are opening in 2014!
We are not fearful, we are faith-full – we know a FAITHFUL God!
We are "Bringing hope and healing to the hopeless and helpless"
We are "Motivated by the heart of God, meeting the needs of the children of Kenya"
~ FAITH – HOPE – LOVE ~ FOOD – CLOTHES – EDUCATION ~ FAMILY ~
We know "He is FOR us, not against us"! He is our Way Maker!!
We are MIRACLE HOUSE!
Thank You
We'd like to take a moment just to say THANK YOU. We have some big things happening this year. Our children are growing up and working through Secondary School (High School), which is a big step and one we knew would come, but now that it's here we know for sure that we wouldn't have made it this far without you faithful friends.
Thank you for your support, thoughts and prayers for the organization, the staff and especially the children. You are a special blessing to us and we cannot say thank you enough.
Sincerely,
Deanna, Samantha and Sharon
Miracle House US Volunteer Staff