Need information for this page.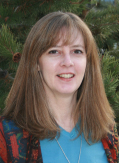 Deanna Bjork moved in 1991 from her native California to Summit County, Colorado, where she now lives with her husband of 27 years and their four children.
Deanna's heart was "wrecked" for the peoples of the world when she began traveling in leadership with Teen Mania Ministries in 1996. Through the years she has traveled all over the world with various organizations. Currently, Deanna is in leadership at One Community Church. She also serves on the Board of Directors for Beautiful Feet International Ministries and co-leads trips into Kenya frequently.
In 2006, Deanna founded Miracle House, Inc. Her responsibilities – as founder, president, and visionary, plus working with the growing board and advisors in the U.S. and communicating with those in Kenya – keep her on her knees!
Deanna is hungry for more of God and for deeper and deeper encounters with Him. She loves to share Christ's love by sharing the gospel, praying the prayer of faith, or holding a hand.
One of her greatest compliments came from a machete-wielding woman on a Kenyan path among the fields, in the middle of nowhere: "you are our people."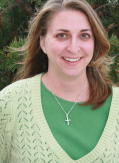 Samantha is a real estate broker in Summit County, Colorado and helps manage the advertising and employees for the company. She currently lives in Dillon with Toby, her husband of 17 years and their two children, Shane and Mikaela. Over the years she has served on several non-profit boards within her children's schools and the community. She is currently a volunteer staff member and serves on the creative team at One Community Church. Samantha feels strongly about giving back to her community, and in doing so, showing and exampling the love Christ has for them.
Samantha has a heart hungry for God and has asked Him to show her how she can better serve Him. These beautiful children of Kenya have found a special place in her heart. She traveled on her first ever mission trip in summer 2007 with her husband, Toby. God has since opened up a whole new world and the possibilities are endless!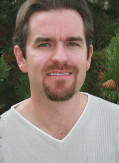 Sean Butson is President of DC Capital Management, an investment management firm focused on bringing unbiased, institutional investment expertise to individuals and small businesses. In particular, the company develops customized investment portfolios focused on generating absolute, after-tax returns. Prior to forming DCCM, Mr. Butson spent eight years as a stock analyst for Legg Mason, covering the media and telecom industries. In 2002, he received the Wall Street Journal award as the #1 stockpicker in the wireless services industry and finished 3rd in the 2002 Greenwich Institutional Investor Poll for Communications Towers. In addition, during his tenure at Legg Mason, Mr. Butson served as an expert witness, lectured MBA courses in finance and capital markets, frequently appeared on television (CNBC, Bloomberg, CNNfn), and was quoted in major publications (The Wall Street Journal, The New York Times, The Washington Post). Preceding his work at Legg Mason, he was a portfolio manager and credit analyst at Bank of America for three years, where he received the Top Analyst award. Mr. Butson is a Chartered Financial Analyst (CFA) and holds undergraduate degrees in Finance and Politics from The University of Maryland and Wake Forest University, respectively.
Mr. Butson is married to Kathy and they have a son named Dillon. The Butsons currently reside in Maryland and Colorado, where they enjoy the outdoors and volunteer work at church. Mr. Butson is passionate about using his spiritual gift of finance to educate and empower people to be good financial stewards, and is inspired by Jesus' Parable of the Talents: "His master replied, 'Well done, good and faithful servant! You have been faithful with a few things; I will put you in charge of many things. Come and share your master's happiness!'" Matthew 25:23.